Four days, all in English
Have you ever spent four days using only English? 20 SEP students experienced just that in the summer intensive course: Tuesday through Friday, 8:50 to 16:10, completely in English.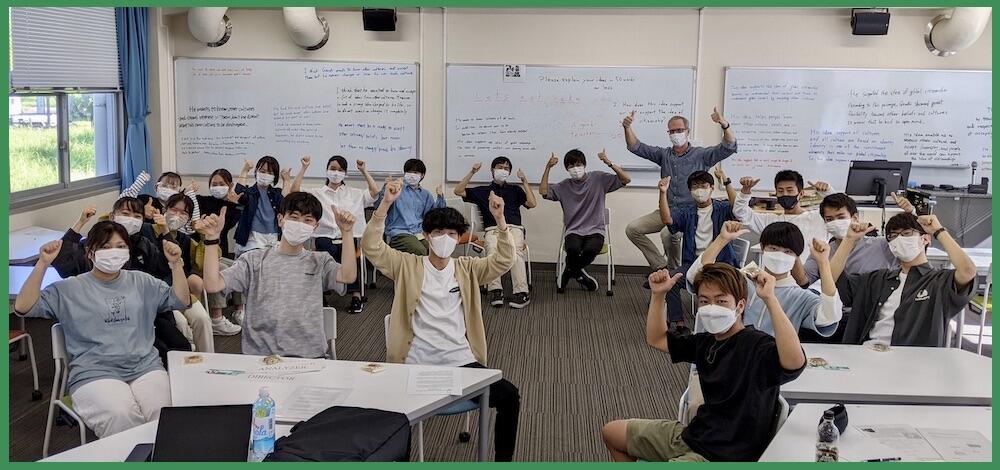 Two thumbs up: Reflection and feedback at the end of the course
Instructor Jon Richards described the course as being "focused on readings and activities about culture and self-identity, including an intercultural simulation. Students worked together to develop language and team skills. They addressed serious and ridiculous topics, with smiles and enthusiasm given to both."
Through the course, SEP students were able to have an experience which is rare in Japan: four days of English immersion to build language skills and intercultural understanding.