Meet SEP 2022
Hello! We're SEP 2022. 60 of us joined SEP in April. This is going to be a great year.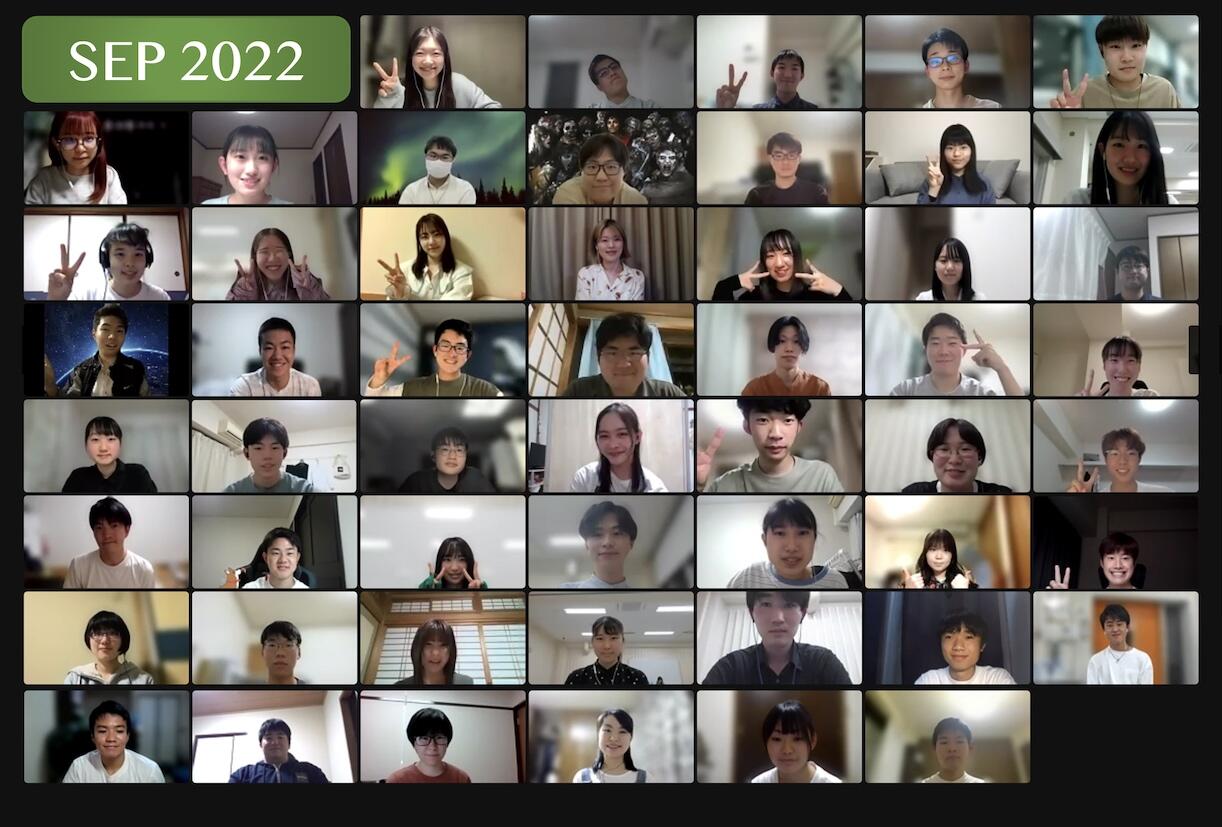 Greetings from SEP 2022
Although this photo was taken on Zoom, our classes moved back to the physical classroom on May 9th. It's fun getting to meet everyone in person!

Now we're getting used to doing everything in English. Next week, the English Lounge opens. We're excited to see what surprises await.