SEP Orientation
SEP students came together for an orientation session. This was the first time since early 2020 that SEP students were able to gather in person as a group.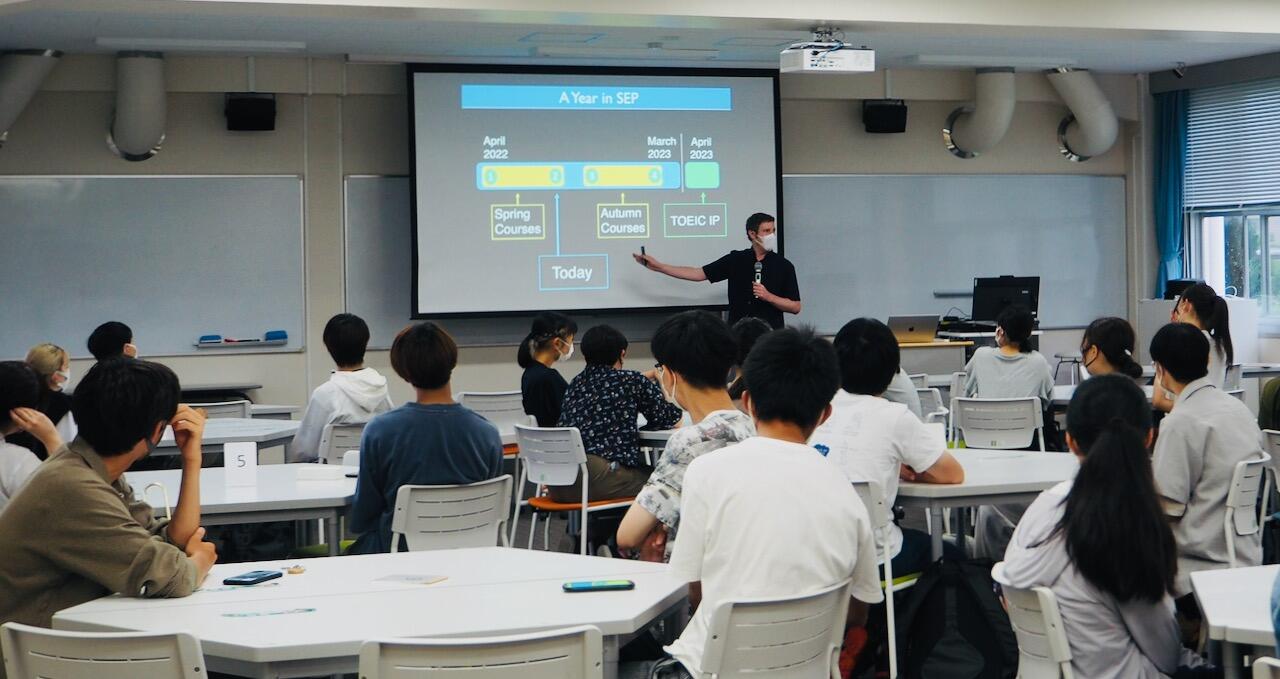 Together at last
Back in April, we each set personal goals for the semester. Were we successful? What will we do to continue improving our English during the long summer months?
We've now made our plans, and this summer we will encourage each other as we push forward!