Meet SEP2021
Hello! We're SEP2021. We joined SEP in April and we've already had our first orientation. We're slowly adjusting to doing everything in English.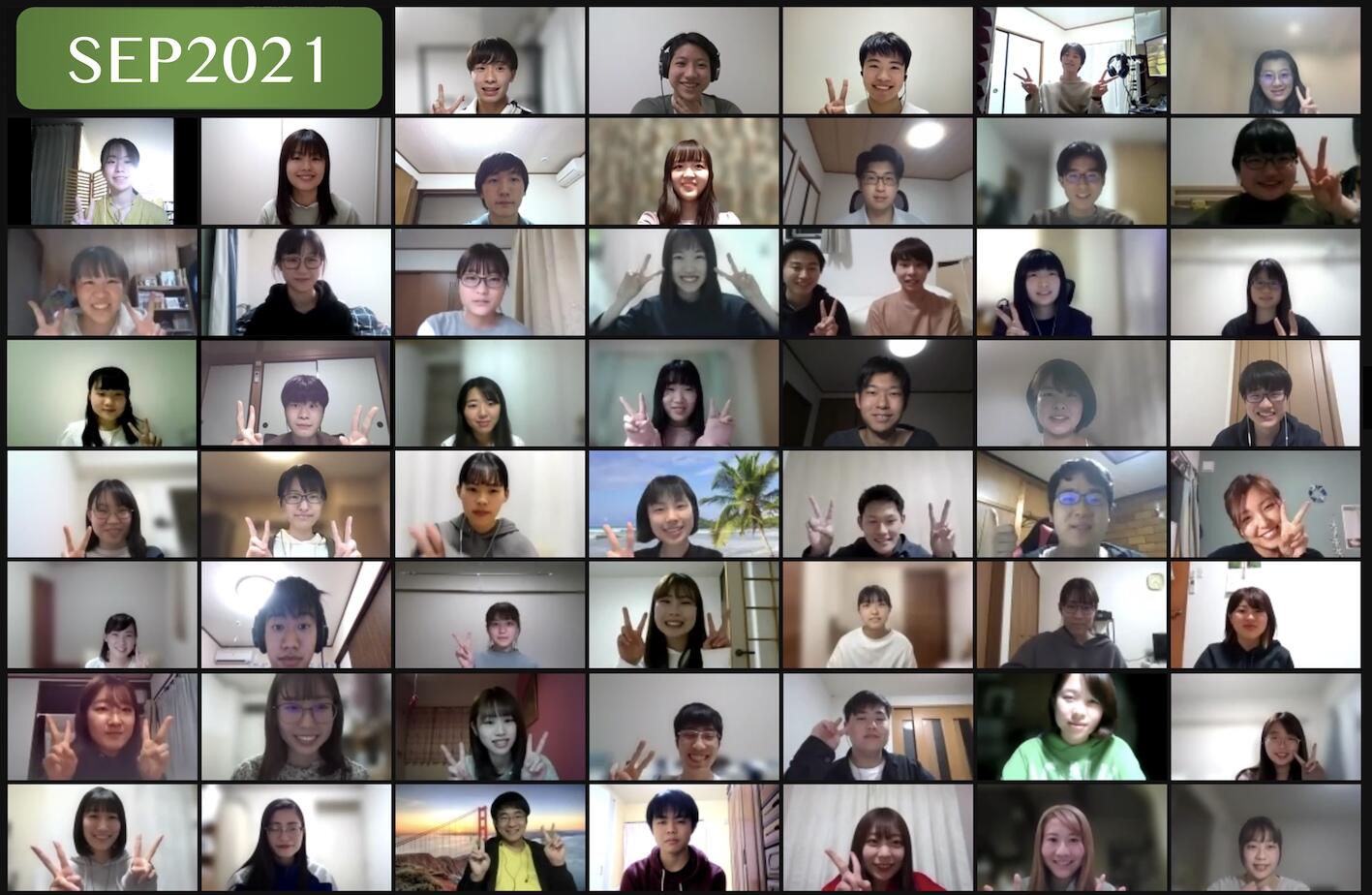 Greetings from SEP2021
Earlier this month, our classes moved into "hybrid" mode. This means that half of us come to the physical classroom and half join simultaneously via Zoom. Although we switch each week, some of us live far from Mie and have only been able to join online so far.
This Friday and next Monday, we're headed to the English Lounge to discuss short films. Come back next week and we'll tell you what we thought of them.