Meet SEP students 2020-2021 - Part 3
The interview series continues! This time we've spoken with Mr A, a first-year student in the Faculty of Education.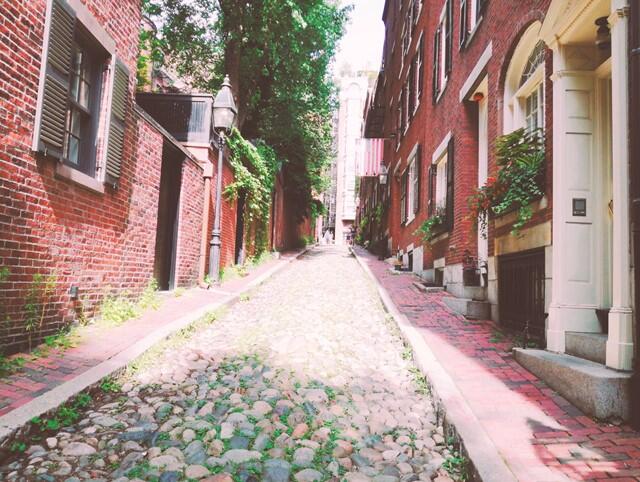 A memory from Beacon Hill Street, one of Boston's oldest neighborhoods


Tell us something about yourself.

I like playing volleyball and listening to music. I used to listen to anime songs, but my interest shifted toward classical and brass band music.
Why did your musical taste change?

In junior high school, I joined the brass band and played the tuba. We played [the Barry Manilow song] Copacabana.
Why are you interested in improving your English?
My dream is to become an English teacher. Starting this year, elementary school students have begun learning English in the 3rd grade. I know that some of them are not interested in English. I want to help them. I hope that ALL students will come to like English.

Tell us about an experience you've had in SEP.
What I've enjoyed the most is learning about Sustainable Development Goals (SDGs). Of those goals, I've focused on quality of education.
Because of Coronavirus, many students are taking online lessons in Japan, but many students in the world can't do so.
I recently gave a presentation in English about the situation and what we can do to help students who cannot take online lessons.
What is your message to next year's SEP students?
I have to say one thing to next year's students: In conversation, fluency is important. Saying no words stops the flow of the conversation. You should say anything to keep the conversation going. Don't be afraid of making mistakes. Enjoy using English.