Weekend trip to London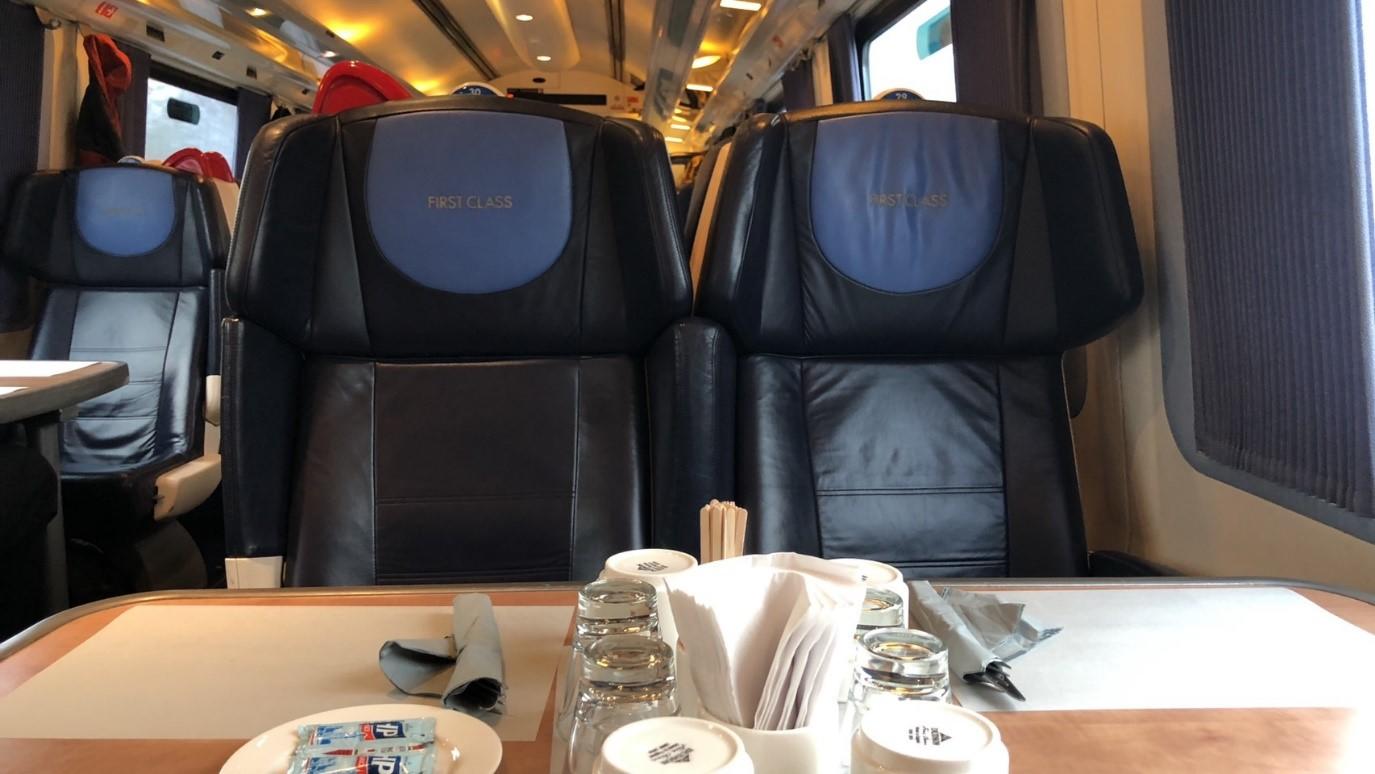 The first-class seats

I visited London with my friends on the National railway last weekend. I feared that I would not be able to get seat, so I booked first class seats in advance. I was really surprised that the facility and interior of first-class was very gorgeous. For example, the seat was comfortable like a plane's first-class seat and it came with delicious breakfast. Furthermore, the passengers in first class were really kind.

On the way back, we got into trouble while booking seats but the person sitting on the next seat helped us politely. Overall, we had a great experience on our way to London!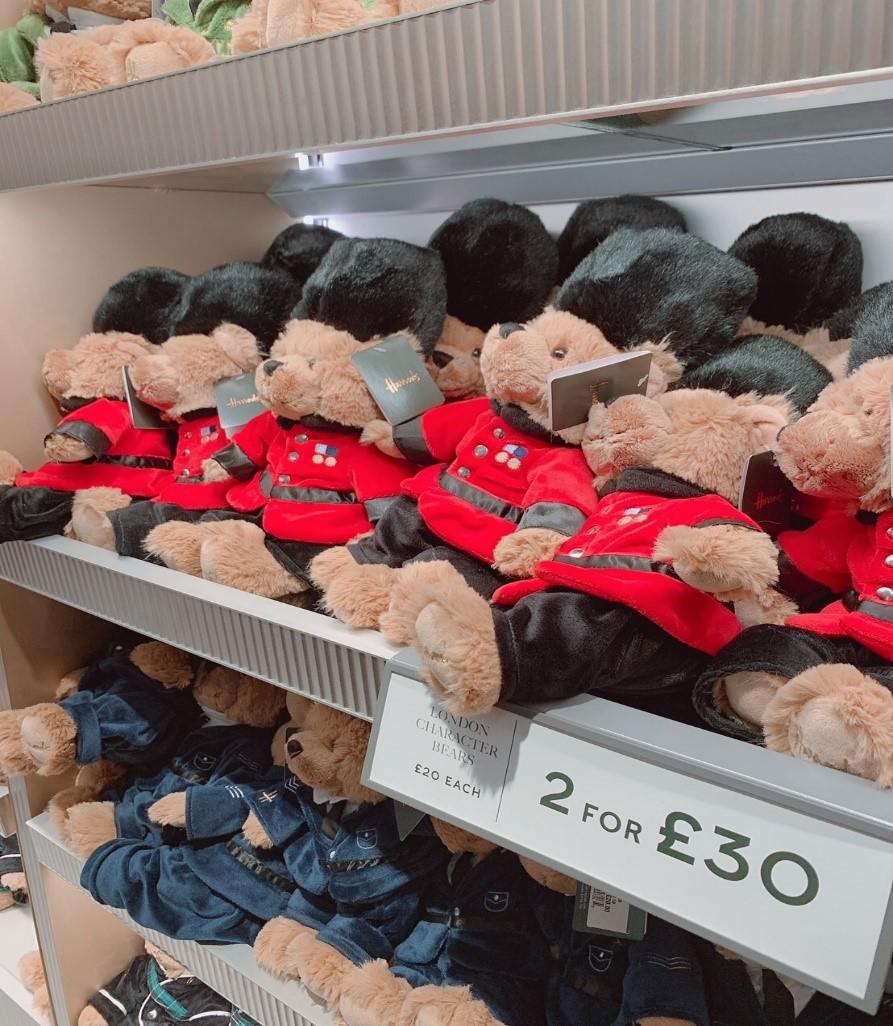 Cute teddy bears at Harrods department store!
I went to the Harrods, which is one of the most famous department stores in England. It has 330 shops and you can find food, clothes, jewelry, cosmetics, furniture, products original to Harrods etc. I was very impressed by the gorgeous mood inside. It was the best place to buy souvenirs in the U.K.