Souvenir of U.K.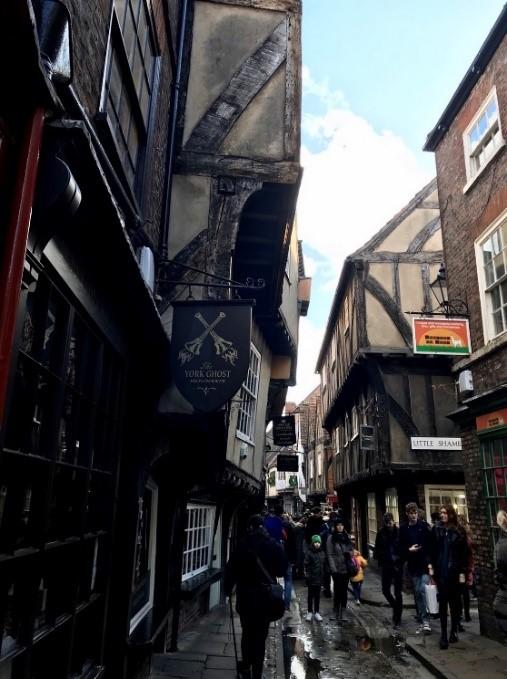 Souvenir shops at Shambles Street

Everybody knows that the U.K. is famous for afternoon tea. That's why many people often buy tea leaf as souvenir. But this time, we want to introduce special tea packs. We went to York on the first weekend where there were so many souvenir shops. The appearance of shop buildings was beautiful. That is like a film of Harry Potter.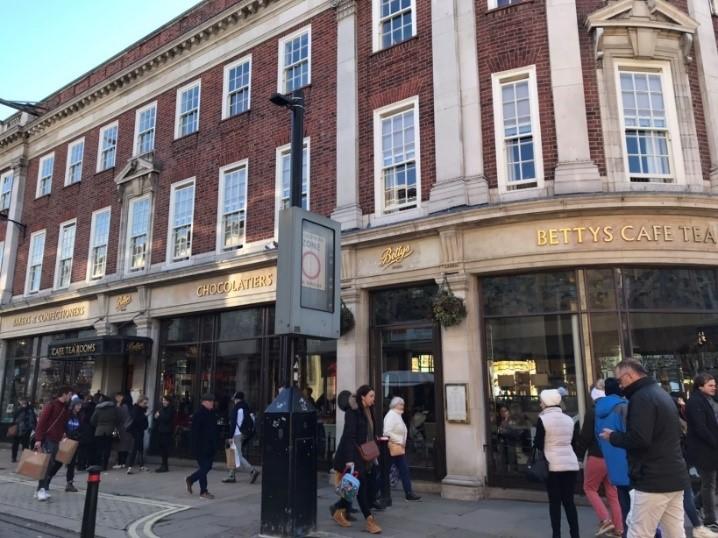 Customers in front of the shop "Betty's tea rooms"
We recommend Betty's tea rooms. Many customers formed a queue outside the shop and our host family recommended us to go there, so this shop is very popular in the U.K.

The tea leaf of English tea is from India and Africa and their tea buyers travel the world to some of the most interesting tea gardens. The tea leaf from India and Africa are skillfully combined to give a perfectly balanced blend with a bright, golden color and a wonderfully rich, invigorating flavor by Bettys. We paid in cash and the clerk gave me the souvenir in a paper bag.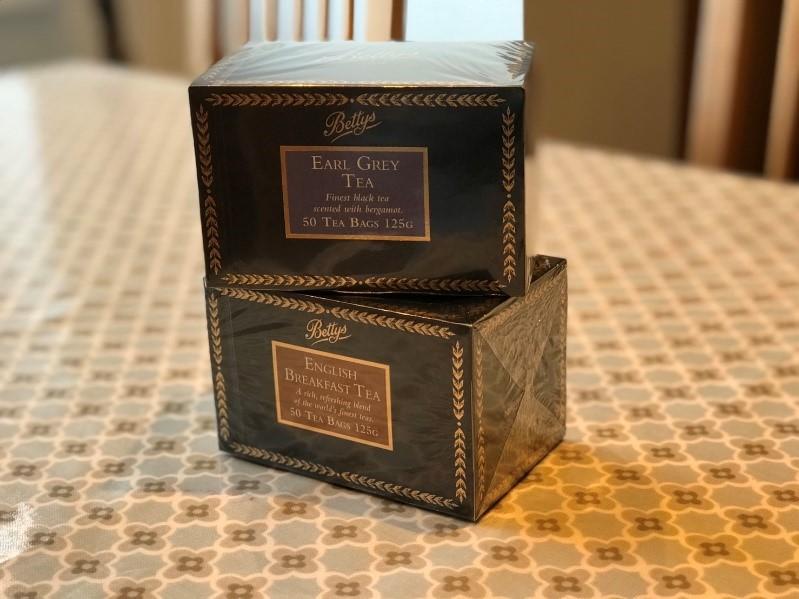 Tea bags we bought
They were in cute boxes and it was the best size. It tasted delicious and the smell was very good. If you go to York, you should buy it!