Public Transportation in Sheffield
Today, we will write about public transportation in Sheffield. Sheffield has two kinds of public transportations to commute to University of Sheffield: bus and train. Here, we will explain Sheffield's bus and train systems.
First is the Sheffield bus. If you want to use a bus in Sheffield, you have to pay the fare when you get on it. There are no electric bulletin boards to show the next bus stop's name. So, if you do not remember where to get off, you may get lost. Furthermore, buses are often late and you are sometimes refused the ride when buses are too full.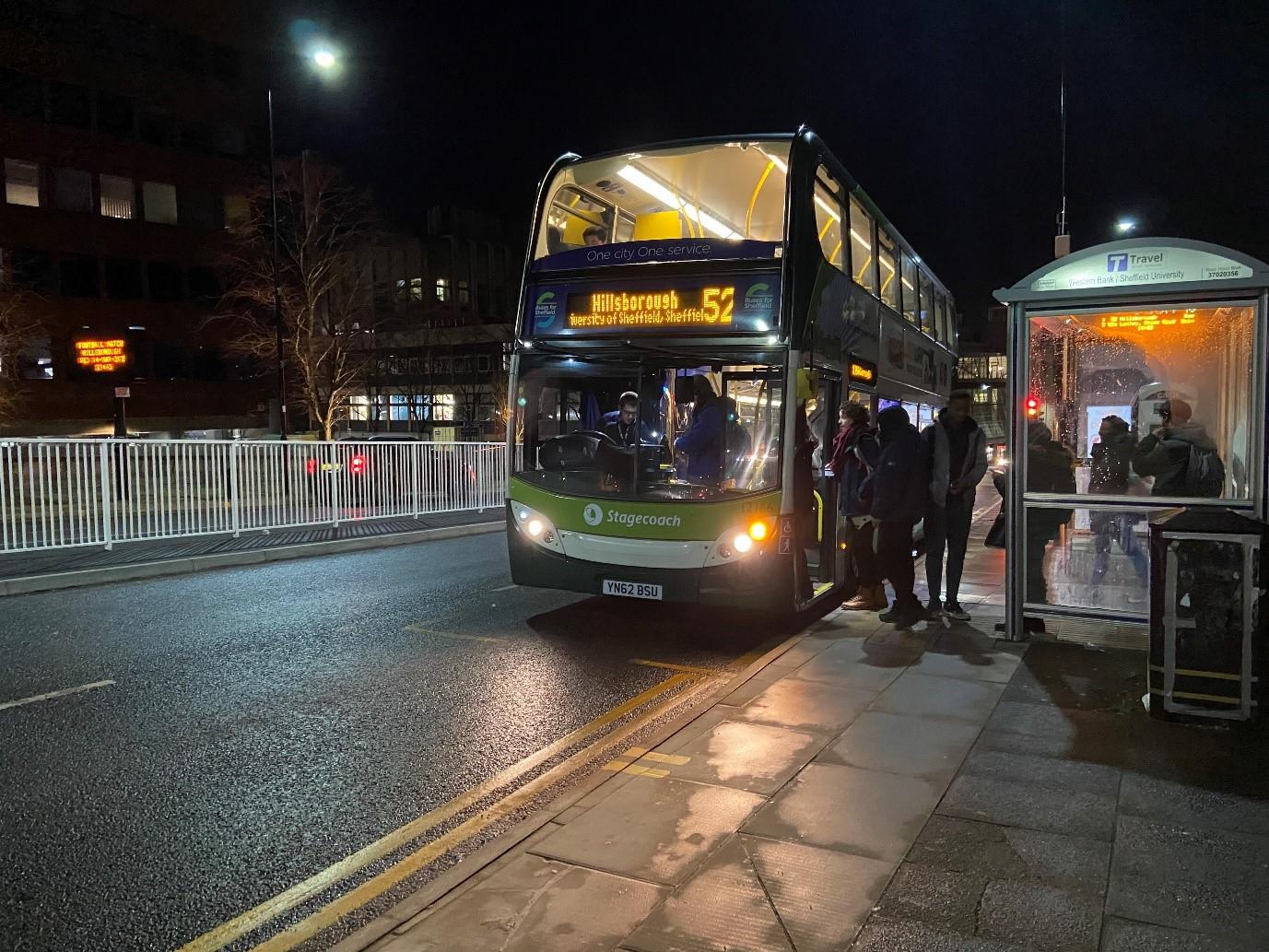 Sheffield bus (Many buses have two-floors so they are called double-decker!)


Secondly, we will show you Sheffield's train, called "Supertram". It is a kind of streetcar. When you want to ride this tram, you pay the fare to the conductor after getting on the tram. Before you pay the fare, the conductor always asks whether you choose one-way or round trip. If you use tram for both ways, you should choose round trip because you can get some discounts. Trams have electric bulletin boards displaying the next station, so you can see where you are easily.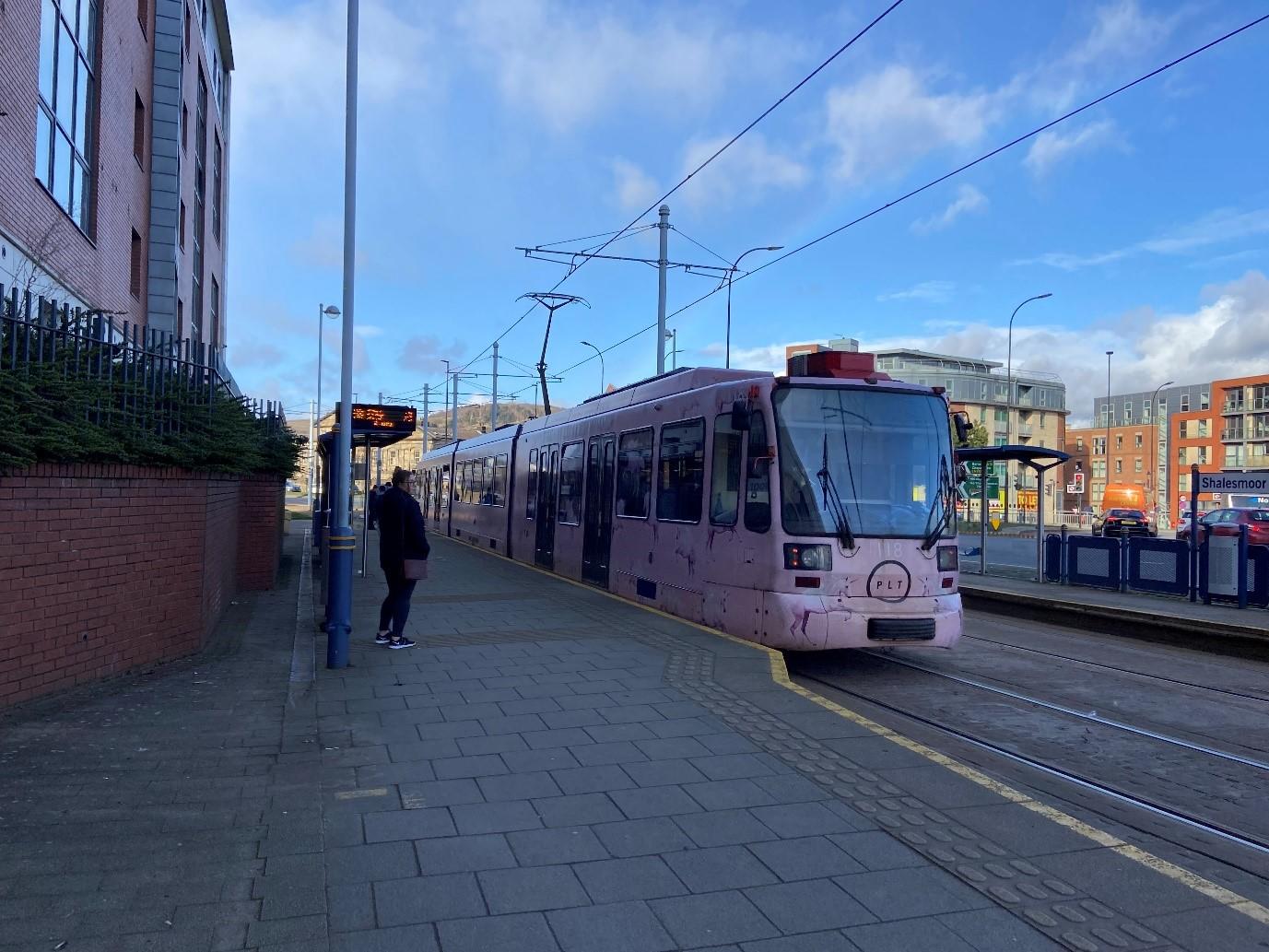 Sheffield Supertram (a kind of train)
Finally, we will introduce some valuable information. If you are a student, you can take the bus for only 1 pound if you show your student card to the bus driver. Moreover, when you take the bus or train, usually it is recommended to buy daily or weekly pass to use the bus or tram service unlimitedly.