CONTACT WITH NATURE, PUBLIC PARKS
We visited the Peak District National Park on 28th February to connect with beautiful nature. This huge park is in Darbyshire, between Sheffield and Manchester. The area is about 1437 square kilometers. In addition, this park has many sight-seeing spots. We decided to go to the "Monsal trail". It takes about two hours to reach there from Bakewell bus stop.
"Monsal trail" is an abandoned railway that is not in use anymore and now famous as a cycling road. However, that day was a rainy day and we walked this road, which was flat but had many puddles, so it took us two hours to walk and was very hard! If you go there, you should use bicycle!
On the way to our goal, we could see the beauty of nature. Left picture is the "Monsal trail". A road like this continues to the end. Right picture is of a peasant. Because of the weather, we couldn't see many animals but we could spot one-two pheasants! They were very small, but so cute!
Furthermore, there is "Weston Park" near Sheffield university. This is a big park with a museum, where we can see many birds and flowers. This makes us feel better, so it's good to refresh your mind during break time!
From these examples, we can say that contact with nature in the U.K. is enjoyable for our life at the university. If you have a time, please visit these places!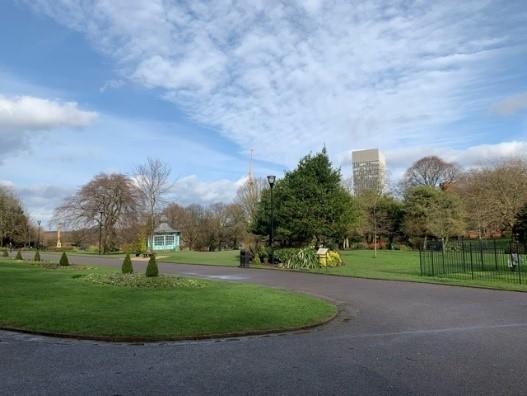 Weston park