Classmates and Teachers at ELTC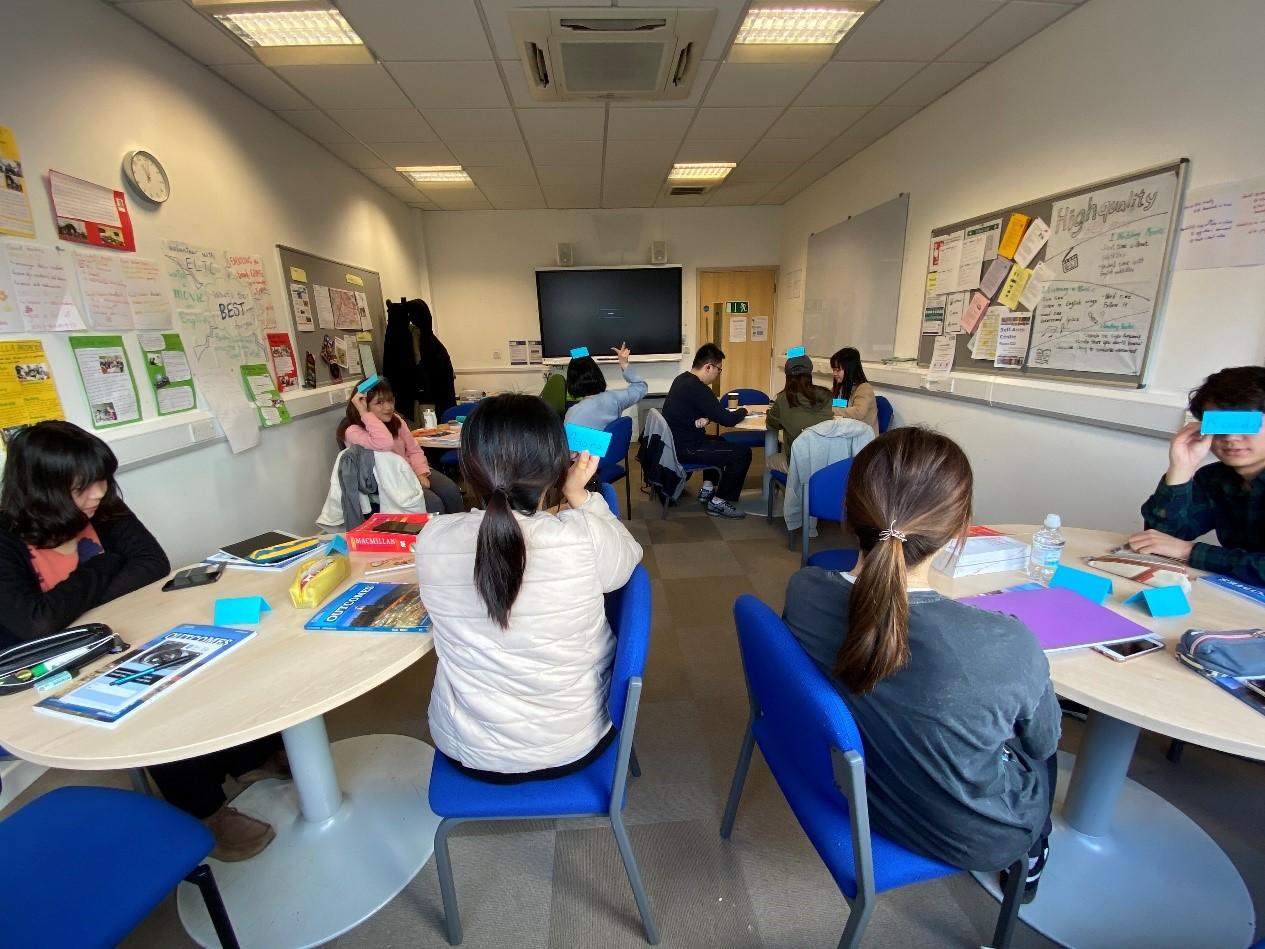 Break time in our classroom


Our classes were filled with diversity. There were a lot of international students at ELTC. We studied with students from South Korea, China, Saudi Arabia, Turkey and France. In addition, there were students from other universities in Japan.

In my class, there were students who study psychology, economics and design. Moreover, I heard that a classmate of mine graduated from university in her home country once. Therefore, there were many different backgrounds.
I found that English pronunciations differed from country to country. Their pronunciation varied according to their mother tongue. Therefore, I discovered the features of each language by learning English.
Compared to classes at Mie University, we could ask questions to our teachers easily because they walked around the classroom, and they often participated in group works. They also told us about paraphrasing and the differences between British and American English.
With our classmates!
I think this is a good chance to gain knowledge about a lot of foreign cultures at the same time!