British Food
Fish & chips is one of the most famous dishes in the U.K. It is eaten with salt and vinegar as desired. Haddocks and cod are common types of fish used. Potatoes are used to make chips. When I first heard of "Fish & Chips," I thought it was fried fish and potato chips. However, the "chips" is what we call "French fries" in American English. French fries are called "chips" in British English.
Fish & Chips

Have you ever tried trifle, a dessert that originated in the U.K.? It is a simple cake made by layering ingredients such as custard cream, sponge cake, fruit and jelly. You can enjoy many varieties of trifle by changing the fruit type. (photo: Strawberry trifle.)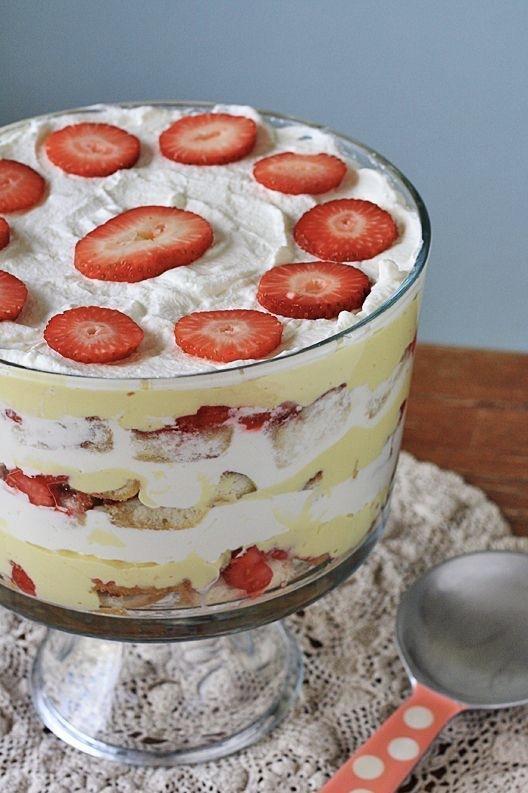 Strawberry trifle
My host mother made trifle using many types of fruits. It was very sweet. If you have a chance, you should try it!