Air travel
What will happen during your air trip? Before you board an airplane in Japan, you need to follow some necessary procedures. First, you must show your passport at the check-in counter. At the same time, your checked baggage will be weighed to load in the airplane. After that, you must go through security check. You have to take your coat and belt off, take out your laptop from your carry-on baggage, and put everything in baskets. If you wear boots, you should take them off and have them checked too. Then, you must go through immigration control. Just before you board an airplane, you have to show your passport at the boarding gate.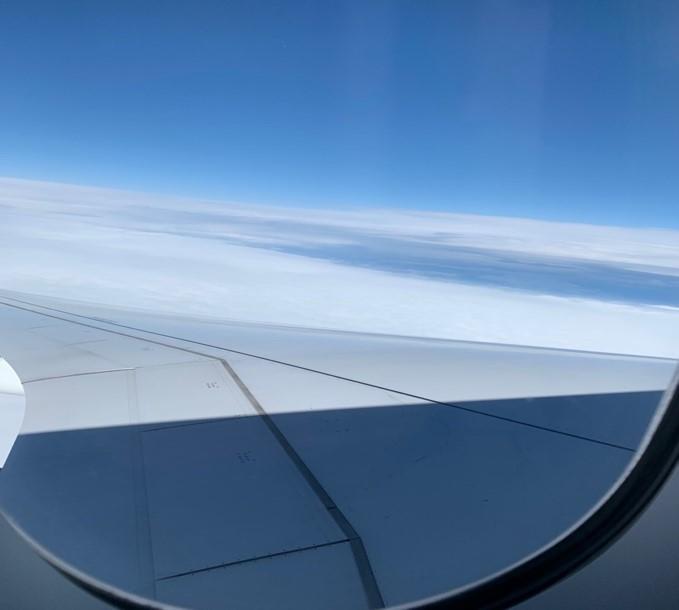 We flew above the clouds!


On the airplane, you don't have to stay hungry. A lot of snacks are served including lunch. Also, you can watch movies, play games and listen to music while on the airplane. Air crew members are kind and the airplane hardly shakes, so you feel comfortable except in case of sitting at a window seat. People sitting at the window seat have to make the passenger sitting next to them stand up when they want to use the restroom. On a 12-hour flight, this situation is stressful.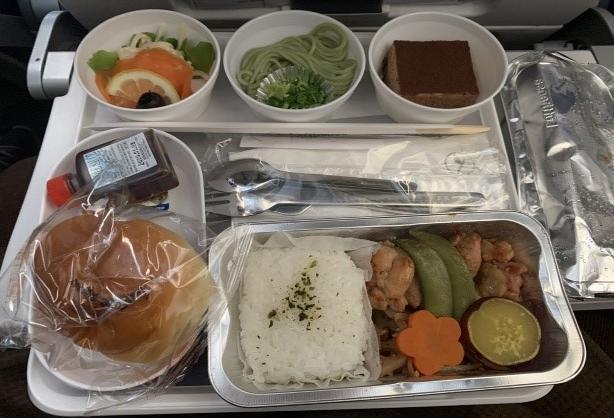 A lunch provided on the airplane
When you transfer planes, you must go through security check only. After the 2-hour flight, you set foot on the ground of Sheffield.