Getting Ready to Study in England: Summer Workshop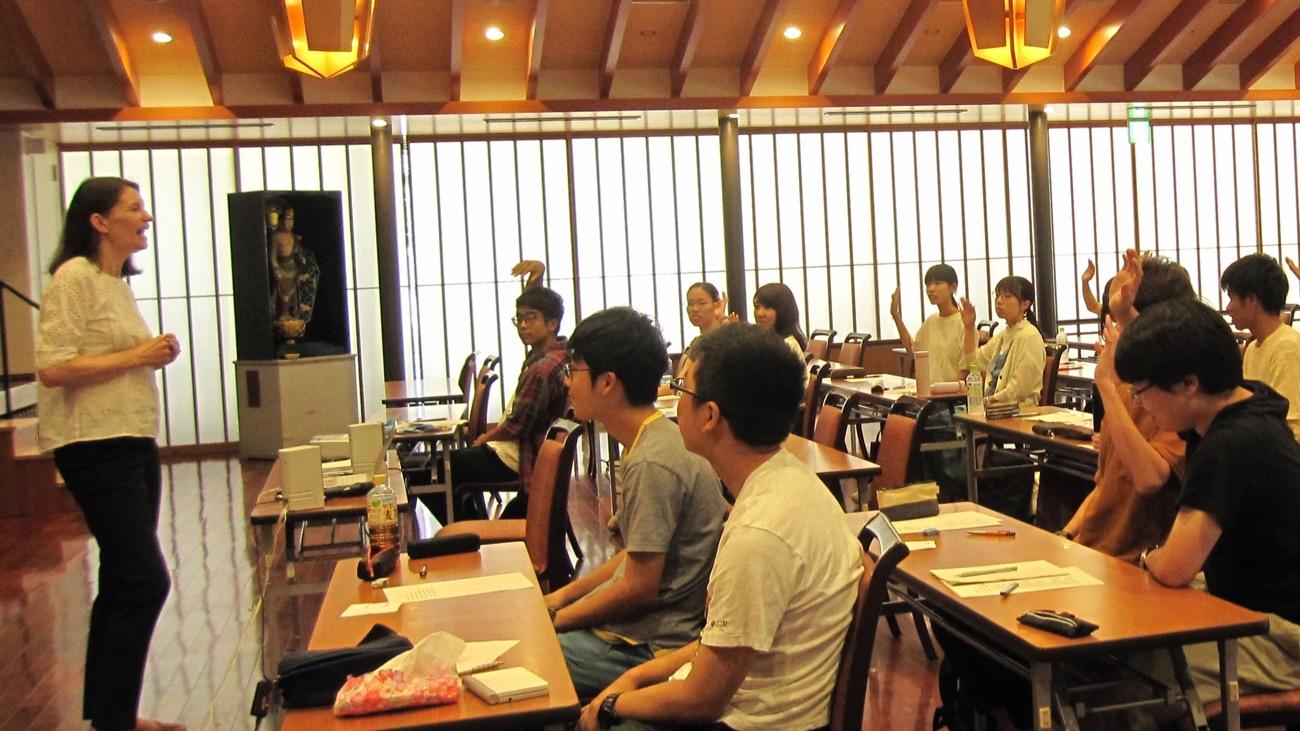 Professor Helen Johnstone prepares 31 SEP students for life in the U.K.
It's never too early to get ready for England.
Professor Helen Johnstone, academic director of the English Language Teaching Centre (ELTC) at Sheffield University, taught 31 SEP students about British culture, everyday life in the U.K., and classes at Sheffield University through a two-day workshop at Takada Kaikan in Tsu.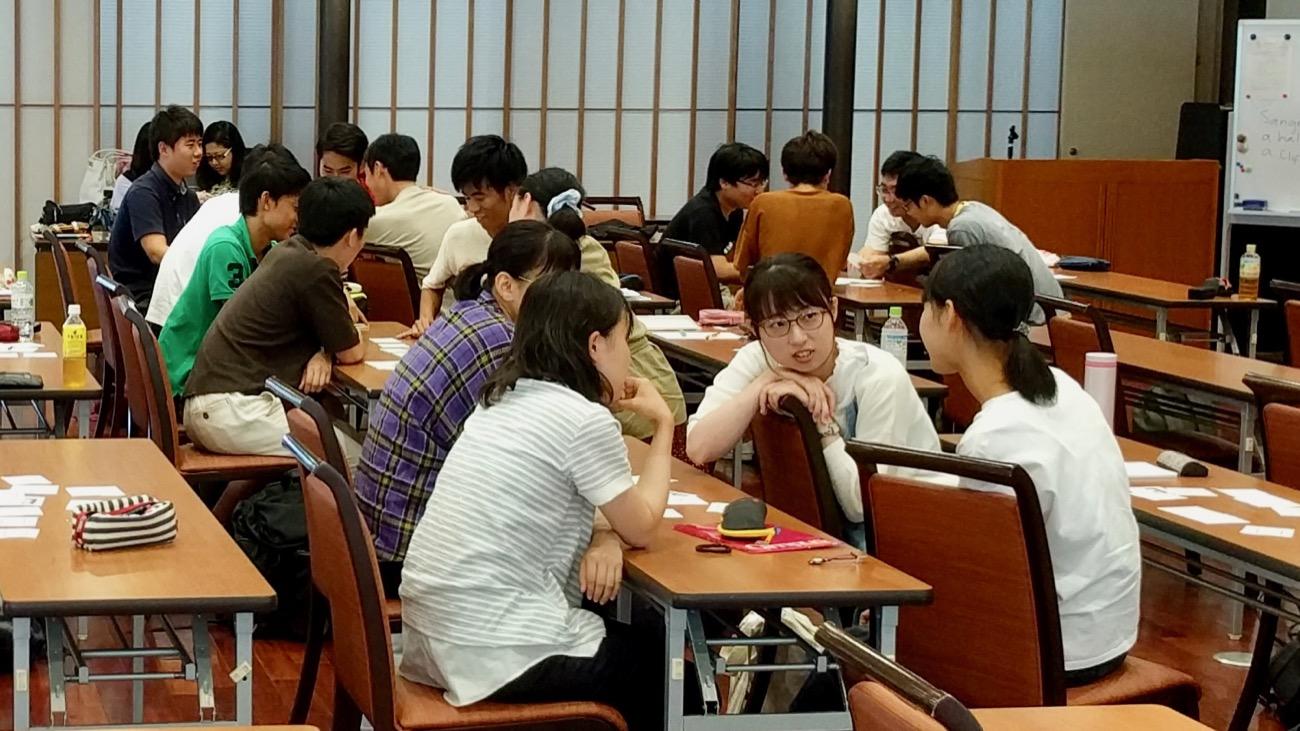 Group work during an ELTC-style lesson


Students had the opportunity to experience an ELTC-style lesson. This gave them an interactive preview of what they should expect at Sheffield University.

Learning about life in a British home
Students felt less anxious about going to live in a British home after having learned about the differences to Japan and having had their questions answered by Professor Johnstone.

♪We are the Champions!♪

On Saturday night, about 20 students decided to practice singing Queen's renowned anthem, We are the Champions. They took to the stage on Sunday morning, impressing Professor Johnstone and their fellow students.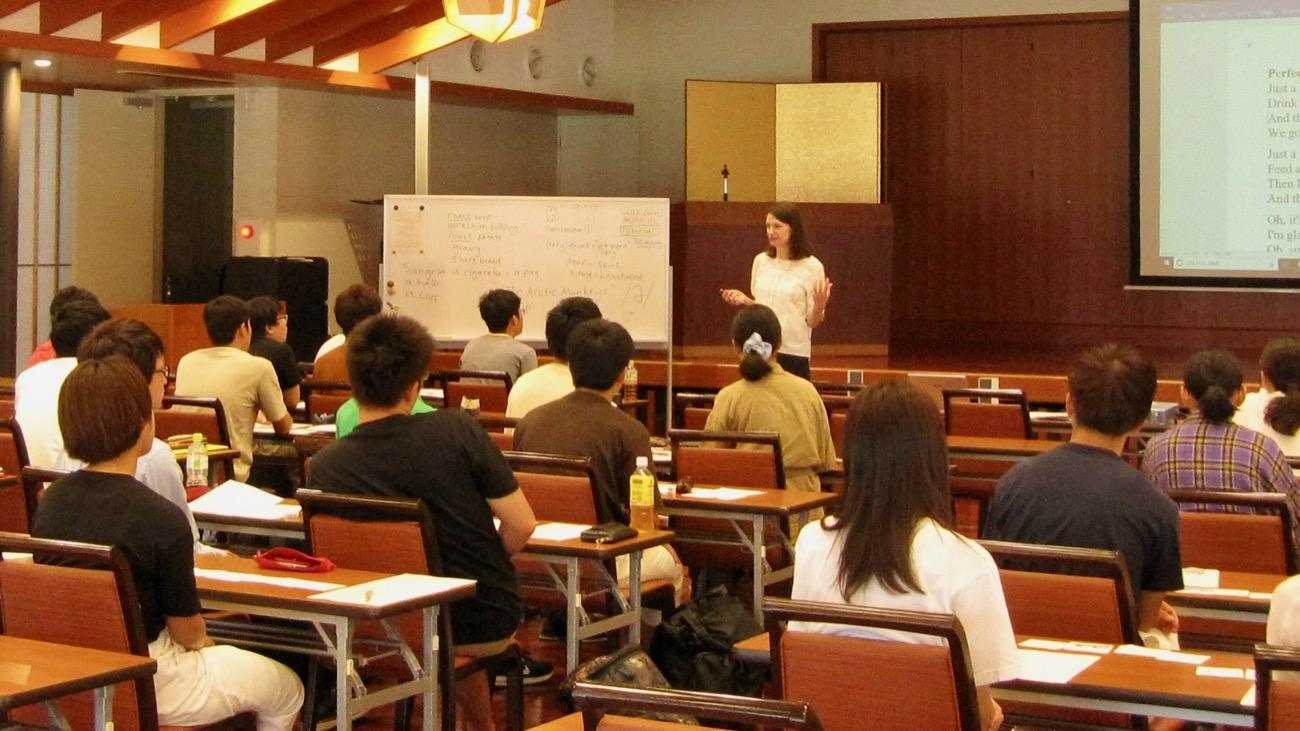 England, we'll see you in a few months!
The idea that we are going to England has begun to feel real. Thanks to this workshop, the students are less anxious and also better prepared to go abroad. Several people commented, "I need to study English harder!"
Now the real work begins.
We would like to express our sincere gratitude to Professor Helen Johnstone for leading the workshop, to Mie University's International Relations Office and the "Inviting Foreign Faculty Short-term Program" for the financial support that made this workshop possible, and to Takada Kaikan for hosting our large group so graciously.
---